Hi There!,
The team at Moore Stephens Doeren Mayhew is pleased to announce our collaboration with Moore Stephens LLP to provide US tax services to individuals and businesses with a US connection. Moore Stephens US Tax Services Limited, part of the Moore Stephens Doeren Mayhew group, will be led by senior manager Linus Ostberg and will operate out of the Moore Stephens LLP, London, England office.
Since our merger in January 2017 with Moore Stephens Emerson GmbH in Zurich, we determined that establishing a service offering in London was the next logical step in expanding the international footprint of our firm.
Like Zurich, London is an enormous financial center, with a significant population of US expatriates who often find their options for tax services in London are very limited. We're excited to offer Americans in London and businesses with a US connection a world-class service for their complex tax needs.
We're also delighted to welcome Linus to Moore Stephens. He has an excellent track record of advising on the most difficult and high-value cross-border tax affairs, and we look forward to supporting him in building our US tax capability in London.
We are excited about the expansion of our firm and enhanced service offerings we are able to offer our clients. After all, clients come first.
Sincerely,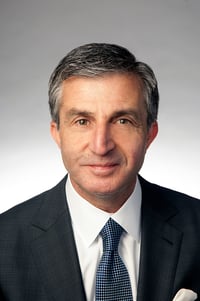 Joseph A. Amine, CPA
Director
LinkedIn
Twitter: @MooreStephensDM